1,175
The number of days from when we officially started the adoption process until today.
376
The number of days from when we first set our eyes on a precious boy with a big smile.
There has been heartache, trials, set-backs, delays, and serious roadblocks on far too many of those days. In January we had a big talk with our social worker and she as much told us that it was time to let go. And so we did.
We let go in our hearts and mourned the loss of what we believed was our son. It was a devastating season in so many ways.
During that time I tried to cope in the healthiest ways I could. I took up running. I joined a bible study. I made sure to have 'me' time. I talked through all my emotions with people I trusted. I pulled back from unnecessary obligations (how did any of you let me sign up to be room mom?!). I prayed and sought God. Still, I came up empty.
My best was not good enough. No matter how hard I tried to cope in a healthy way, it just wasn't getting me through. I was empty and heart-broken. God gently reminded me that it was okay to be those things. I didn't have to power my way through hard things. In fact, I could be sad and devastated and broken and honest about it all. I was weak. Thankfully, my God is strong. This verse hangs on my fridge (courtesy of a thoughtful friend) and quickly became my motto of 2014.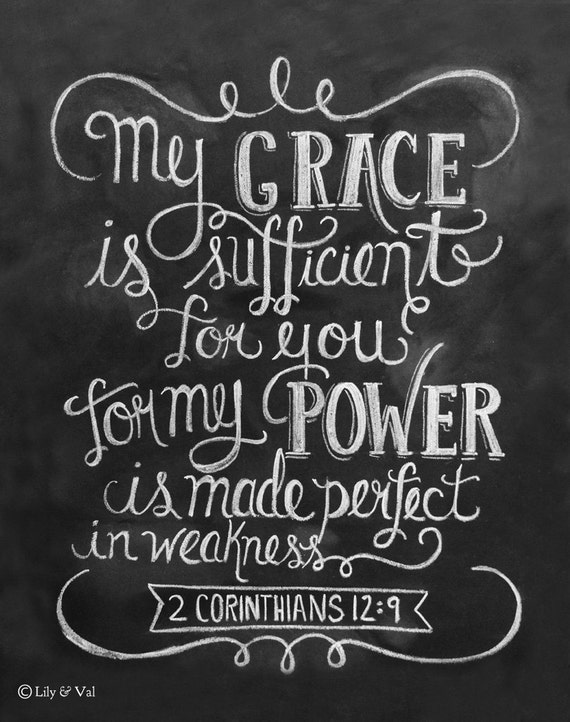 God's grace was enough for me through those winter days and his grace has been enough through all 1,175 days of waiting to adopt. When I am weak, he gets to display his amazing power.
So, back to January. We had let go of our boy in our hearts, but we held off on making a decision about officially walking away until some of the fog of what we were dealing with had lifted. Come spring we decided to continue the process (against all odds) until the door was firmly, and without a doubt, closed. We wanted to look back on all these days, this season, without regret; knowing we did all we could to grow our family through adoption. We took one step at a time, inch by inch. We had doctor appointments, updates, renewals, constant delays, social worker calls, an addendum, and more waiting to know one way or the other. We were warned that there was no guarantee, but we could expect to hear a final answer between May and September.
May went by.
We celebrated his third birthday without him.
June went by.
Our USCIS approval was miraculously renewed and it happened super-fast!
July was almost over.

I wrote Isaiah 40:31 on our chalkboard.
Those that wait on the LORD will renew their strength.
I focused on waiting on the LORD, praying that the answer we received would be his answer for us. The last few days I started focusing on how waiting on God could renew my strength. My heart was weary, my hope faint. How could waiting on the LORD actually increase my strength, I wondered?  I realized I really only had two choices, either trust him in this and continue to wait on him (strengthening my faith) or not trust him and stop waiting.
I had been hoping for 'the call' every morning. Each day when lunchtime rolled around I assumed that would mean we were not getting the call that day. Monday, July 28th, lunch came and went. I was disappointed and at 1:35 pm I sent a text to my friend saying, "I've been overwhelmed with sadness today. I so badly want to know!"
At 1:40pm my phone rang and I saw that it was our agency. They never call. Was this THE call? I answered and had to ask the girl to repeat her name because I didn't even know who she was (we have had 6 caseworkers in all of these adoption days!!). It was our newest caseworker and she was calling to say we were finally, officially APPROVED!
We can bring him home in October!  One year after we took this picture (2013).
1,175 days of waiting to get to this point. God's grace was enough. Three more months of waiting until we get to hold him in our arms. God's grace will be enough.
We have witnessed God's amazing power displayed and consider it a miracle that we are at this point. We praise him for his constant love for us and our little guy!
Please pray for us! This year has been such a roller coaster and it is about to get crazier!
Pray that God would calm our hearts and protect us from fear and anxiety
Pray that God would make the way and that there would be zero delays from here on out. 
Pray that our little guy remains healthy and that his heart would be prepared to join our family.
Pray for the travel and time overseas. I don't love to fly and flying home while caring for a brand new family member sounds overwhelming.
Pray for our current kiddos that they would welcome their brother with open arms and open hearts.